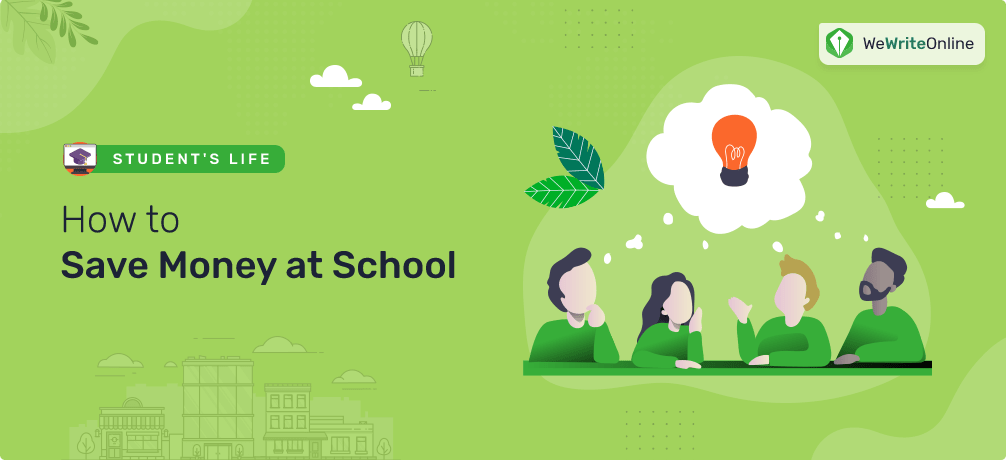 Coming back to school after the summer holidays is a challenge because there are so many things you should get used to again. One of them is the money-saving mode that you should turn back on. Paying for textbooks, paying off the loan, paying for rent, all these things require money. So, money-saving ideas are the perfect option to make up a small financial plan and stick to it. Here are a few great and easy money-saving tips for you.
Cooking at home
Instead of sending money for eating out, learn to cook a few good meals at home. Yes, it can be quite hard for you at first, since it requires time, but on the other hand, you will see how much money will stay in your wallet as soon as you start eating at home. Try to cook as much food as you can so that you will be able to have some leftovers. You can always warm them up for your breakfast the next day.
Budgeting
Try to write down how much money you spend each week, this will help you to prioritize your expenditures.
Services on-campus
Campus often provides you with a number of services that are actually free of charge. So, if you are wondering how to budget your money, try to find out what you are entitled to as a student, there will be a number of things you will not have to pay for.
Use student discounts
There are often many great deals for students from many companies, so learn about them and try to use them. Grocery stores, movie theatres, public transport, these are the places that may offer special student deals.
Price comparison.
Pay more attention to what you are paying for. Check out the costs of products and things you buy.
Get a job
A part-time job is actually a great chance to optimize your spendings and has more pocket money for your needs.
Use these money-saving tips for students, and you will see the changes of your financial situation very soon.