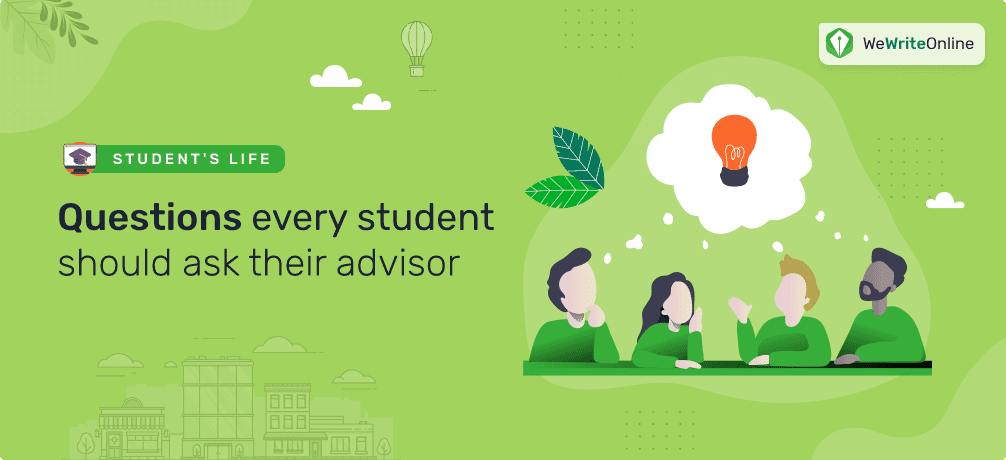 It's a well-known fact that college applications are not pleasant experience for a lot of students. On the contrary, they can cause so much stress that students lose sleep, become depressed, or get headaches. Frankly speaking, it doesn't even matter where you have decided to apply or who you are. Nevertheless, the following questions to ask a college advisor can help you definitely out.
Here is one of the best pieces of advice that we can give you: take your time and relax. Indubitably, it's believed to be hard to remain sane throughout this trying time. However, it is significant. To tell you the truth, if you make up your mind to schedule an appointment with your college-to-be's admissions advisor, you will definitely come to a conclusion that it is surprisingly helpful. As a matter of fact, such a person is good at providing precious insight into how a student can apply for their school successfully. Apart from that, he can demystify the application process, as well as help you feel better informed and grounded. Devoting your time to ask a college advisor the following useful questions means that he will assist in taking the pressure off.
"What exactly do you look for as a rule in an applicant?"
Even though this question is supposed to be a basic one, it is also of a great importance. Truly speaking, all colleges prefer having their own criteria for selection. Thus, they might not be eager to divulge all their information, but you can undoubtedly get a feel for the accomplishments they value. You could begin with asking about standardized test scores, grades, AP coursework together with extracurricular activities so that you are able to concentrate on those aspects when it comes to writing out your essays and forms.
"When and in what way should I apply?"
Believe it or not, having the idea of when and how to apply is thought to be essential information, taking into consideration the fact that most schools don't like it when they receive incomplete or late applications and don't accept them. Make sure that you get to know what additional submissions you ought to deliver to the school. For example, there could be letters of recommendation, school transcripts, and standardized test scores.
"What is the average ACT or SAT score of students at your school?"
There is no doubt that average test scores can indicate the admissions criteria, as well as the academic competitiveness. Keep in mind it is essential to ask the names of standardized tests they require. What is more, ask to what extent these scores are important.
"What amount of money should I pay for attending your school?"
Bear in mind the tuition cost of the school you have chosen is not the whole story with regard to cost. It is significant to ask about other educational costs, namely housing, additional fees, and even many other expenses connected with materials and books that might add up.
"Is there any financial aid available at your school?"
Frankly speaking, many students who don't have enough money can take advantage of financial aid. Be sure to specify which types of financial aid are available. Do they provide scholarships, grants, or loans? Do they have any internship or work-study opportunities? Take your time to learn about when and how you should apply to these types of aid.
"In what way are online students able to interact with students and teachers?"
It doesn't matter whether you apply to campus-based schools or fully online colleges that put forward online programs, you ought to check out what variables they offer. Do this well in advance in order to persuade yourself if you need to apply to this particular school or not at all. Getting deep insight into how you submit work, attend class, interact with your peers, and receive feedback is valuable because in such a way you can determine whether your learning style suits for online degree programs.
"When can I get to know a decision?"
Indubitably, this question might be the most stressful. Being sure when and how you'll receive the decision of your admissions counselor can help you to get rid of needless torment. Of course, no college advisor is going to tell you a precise-to-the-day answer due to the fact that he won't be even able to do this. Nevertheless, they can provide you with their best estimate, explain possible reasons why the admissions decision might be postponed. Thus, your expectations will be kept realistic.