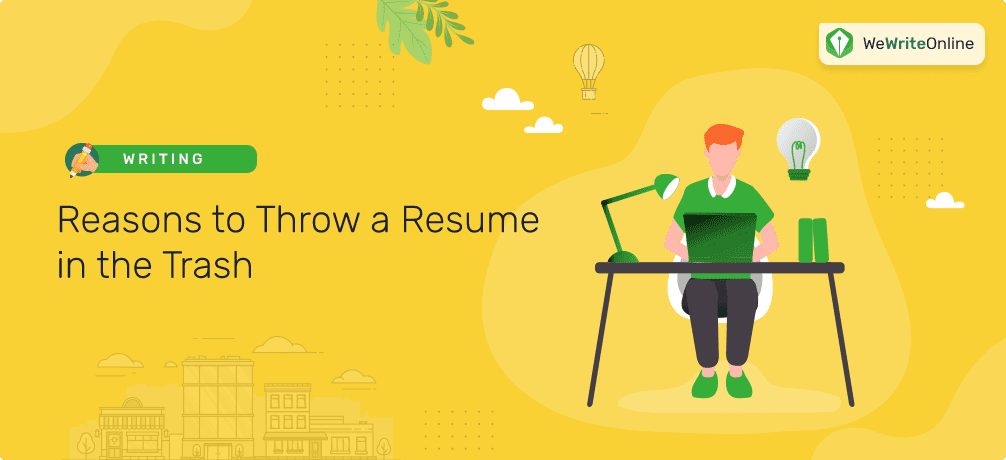 No matter where you are in your life it is likely that one day you are going to develop a resume to get you a job. Whether you are a recent graduate or an experienced manager there will be a day when you will have to apply for a job. And no job application can be successful without a well-written resume. Unfortunately, not all the applicants understand this simple truth ignoring some of the obvious resume writing rules. They don't realize that they might be missing great career opportunities just because they didn't care enough to create a resume that will get them an interview. Hiring managers throw hundreds and thousands of resumes in the trash simply because candidates never thought of a resume as an important marketing tool…
Why so many resumes are thrown in the trash?
It is not that hiring managers love to deny people a job; they just can't allow themselves to waste their time on people who didn't wish to spend more than half an hour on developing their main marketing document. You would be surprised to know what kind of things job seekers put on their resumes, CVs, cover letters, etc. Sometimes it is just so ridiculous that before a resume is discarded HR manager spends about 5 seconds. In fact, most hiring managers spend about 10 seconds in average on reviewing one resume which makes it really hard for job seekers to prepare an effective document. But the question remains – why so many resumes are discarded by employers today?
Reason #1. Your resume is way too long. If you are an experienced manager and have over 15 years of industry-specific experience it doesn't mean you have to describe every good thing you have been through during this period. Although it is sometimes tempting to go into details and list all of the details, hiring managers often don't have time to read lengthy biographies of candidates.
Reason #2. Sometimes you can just tell that a resume was created using online templates. Sometimes free templates can help with structuring your resumes, but in most cases, they are too generic to help land a specific job.
Reason #3. Your resume doesn't have enough relevant information. When employers need a specialist in engineering, it doesn't really matter to him how well you did in your previous sales job. The information provided in a resume must be relevant to requirements of the position applied for. Otherwise, it is likely that it will end up in a discard pile very soon.
Reason #4. The safest ground when developing a resume is to go with a classic black and white style. Creativity is good but not all employers like to receive resumes with colorful layouts with many graphic elements. Besides, you may think you have great taste in design but a hiring manager might have the opposite view. Keep in mind that it is not about what you like, but rather what an employer thinks is good.
Reason #5. Your resume doesn't have a clear structure. A poorly structured resume will always give trouble to HR managers because it is difficult to find the information the one is looking for. Sometimes those in charge of hiring decisions will just save their time and discard such resumes right away.
Reason #6. A bad resume is also is one that doesn't have enough of white space. If everything is crammed into one page but doesn't have enough of white space gaps to separate the blocks of information, it is likely that it will be thrown into trash.
Reason #7. Hiring managers are not just interested in what you used to do at your previous jobs. They are more interested in what you achieved. Because any company is oriented on achieving specific targets rather than on just operating. Therefore, HRs usually believe that a bad resume will contain job descriptions without actual results or achievements.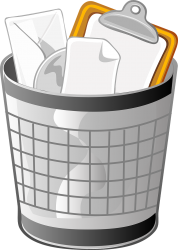 Resume Writing Assistance
If you now realize that what you have is a bad resume, you might want to change it. However, most people don't know how to turn things around. They need some kind of a resume guide that will help them address all of the aforementioned issues. Fortunately for job seekers, there are many resume writing services available online that can be your resume guide assisting with whatever challenges you have to overcome. Such companies usually offer a wide range of services to help job hunters develop an effective resume, cover letter, thank you note, etc.