6 the Most Beautiful Libraries in the World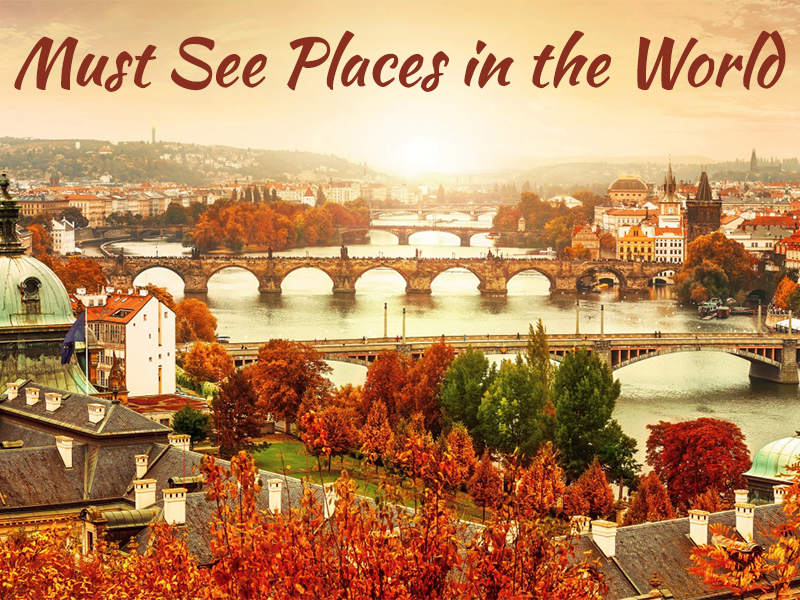 The most beautiful places on the earth are not only lavish realms with natural wonders. Inspiring places also originate from human creativity. One of those stunning creations of an erudite thought are libraries, which exist to cherish knowledge of different epochs. State-of-the-art libraries of the world are multifaceted since they include not only exquisite bookshelves, but also public gardens, auditoria, and concert halls. Let's peep into the most creative libraries.
Most Beautiful Places on Earth
1. Dokk1 Library, Schmidt Hammer Lassen
The largest culture center in Scandinavia, Dokk1, is located in Aarhus, Denmark. It has become the best public library of 2016. Consisting of a stack of polygons, the building has a sophisticated geometric façade. Its unusual feature is the bell connected to the local clinic – every time a child is born, it joyfully rings.
2. Yangzhou Zhongshuge, by X+Living
This bookstore in Zhen Yuan, China, resembles a science fiction fans' dream world. If you visit it, be ready to cross a "waterway" satiated with the books. The architects intended to create harmony between the building and the nearby riverside. Versatile books, placed on whimsically curved backlit shelves, are reflected onto the mirrored floor, creating an enchanting tunnel effect.
3. Beyazit Library, by Tabanlioglu Architects
In the remote 1506, this building served as an inn and kitchen. It turned into a library in the 19th century. Tabanlioglu Architects revamped the space, adding touches of contemporary minimalism to its old appearance. Nowadays, rare manuscripts are kept in the tinted glass boxes. It is the oldest library in Istanbul.
4. Vennesla Library, by Helen & Hard Architects
Another futuristic creation is situated in Norway. 27 arching ribs, which contain sound-absorbing materials, embrace the ceiling, making the building's carcass. An integrated light flows from ribs, creating a super-mundane glow – it makes reading nooks especially cozy.
5. Birmingham Library, by Mecanoo
The Birmingham Library in England evokes thorny associations due to its barbed revetment. However, its interior will warm you up due to clean lines and vivid colors. More than 400,000 books are housed on numerous floors with spacious rotundas.
6. Conarte Library, by Anagrama
A comfortable reading nook inside this bookstore was created by the Mexican design studio – Anagrama. Light blue walls beautifully combined with netlike wood bookshelves make you feel a traveler in the bookish time machines. Choose your comfy padded seat and immerse into reading.
Bookworms can blame technological progress for the decrease in readers, but the fact is the more funding libraries receive, the more people attend them. An excellent library design always attracts visitors even if they're not bibliophiles.