34 Books for a Successful Business in Internet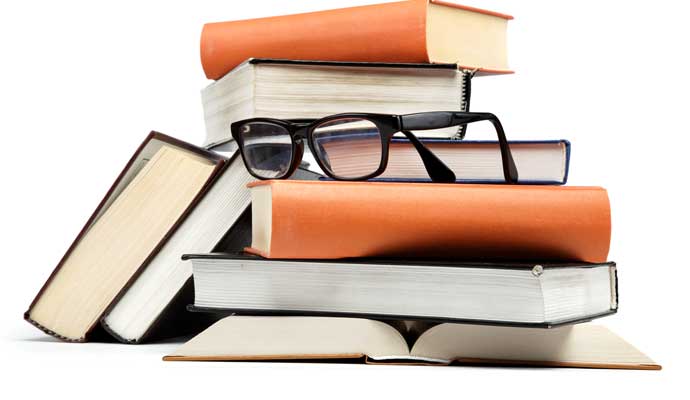 Internet business is the act of conducting a business online. It includes; buying and selling of goods, the supply of services, payment procession, managing of products collaboration with business partners, employee recruitment and the sharing of information. To run an internet business, consider reading top books for business. You will not miss the best book on marketing that will equip you with internet marketing for online business tips.
Here are some of the books that can describe how to build an internet business;
Jab, Jab, Jab, Right Hook: How to Tell Your Story in a Noisy Social World
Vaynerchuk shows it's all about developing high-quality content which can be adopted to specific social media platforms and mobile gadgets.
Inbound Marketing: Get Found Using Google, Social Media, and Blogs (New Rules Social Media Series)
Brian Halligan and Dharmesh Shah Book shows how people use internet marketing through blogs, social media, and Google to get services and products.
Without Their Permission: How the 21st Century Will Be Made, Not Managed.
Alexis Ohanian, the author, shares his doodles, tips, and ideas about the power of the web with young entrepreneurs worldwide on how to build an internet business.
Content Strategy for the Web, 2nd Edition
Kristina Halvorson's book helps on web designing and provides information on how internet business should be conducted through learning of how to create useful content in internet marketing.
Inbound Marketing and SEO
Rand Fishkin and Thomas Høgenhavenin their book provides the best insight on marketing channels it's a top book on internet marketing.
The E-Myth Revisited: Why Most Small Businesses Don't Work and What to Do About It
The E-Myth, Michael Gerber describes the myths of starting a business providing a guideline on how best a business can run through the internet providing entrepreneurial skills.
The Thank You Economy (Enhanced Edition)
Gary Vaynerchuk book was born through the internet explains how communication, honesty, creativity, and originality are important in the running of a business online or offline.
'Elon Musk' by Ashlee Vance
He creates a prevention of the human race from destroying itself. As a leader in his bestselling book, he explains how hard it is to fit in the world, but one must emerge best.
'Work Rules!' by Laszlo Bock
Since he joined Google in his book he has shown how management strategies can change and how employee's views can be changed and increase their number.
'Misbehaving' by Richard Thaler
This book is filled with colorful wit where Trailer the economist tries changing the traditional mentality of people and advice on the use of logic when making decisions.
'Extreme Ownership' by Jocko Willink and Leif Babin
The writers who were former militants use their experience to help change the corporate clients thinking.
'Unfinished Business' by Anne-Marie Slaughter
Ann in her article why women can't have it all story helped her write a book to show how men and women in corporations can be equal professionals and run their families.
Rise of the Robots' by Martin Ford
Ford, who is an entrepreneur and a software developer, shows how quick thinking programs through the internet can replace the human workforce.
'Phishing for Phools' by George Akerlof and Robert Shille
This top book in business shows how markets are always driving on an equilibrium where supply meets demand and how demand would be looked at in another way.
Purple Cow by Seth Godin
It is her book that inspires marketers to go and get what they want.
Confessions of an Advertising Man &The Unpublished Ogilvy by David Ogilvy
In his books, he shares his wisdom about leadership and how best markets can be managed.
Contagious: How to Build Word of Mouth in the Digital Age by Jonah Berger
This book describes practically how marketers can do business.
The Brass Check by Upton Sinclair
Shows how evolution has taken place and some of the aspects used today have been adopted from the past.
Hooked: How to Build Habit-Forming Products by Nir Eyal and Ryan Hoover
This bestselling marketing book is recommended for growing up businesses or starting.
48 Laws of Power by Robert Greene
33 Strategies of War by Robert Greene
Gives lessons on how to make your work seen and respected.
22 Immutable Laws: Violate Them at Your Own Risk! By Al Ries and Jack Trout
It hits the idea that marketing comes before the product is known other than what we believe that marketing comes after a product is known.
Permission Marketing: Turning Strangers into Friends and Friends into Customers by Seth Godin
This encourages marketers to build assets as marketing is about building a list directly or indirectly.
Words That Work: It's Not What You Say, It's What People Hear by Frank Luntz
This book encourages marketers to know the power of language and framing.
Out by Marc Ecko
Best-selling business book which shows how possible it is to start from scratch and build an empire.
Blue Ocean Strategy: How to Create Uncontested Market Space and Make Competition Irrelevant by W. Chan Kim and Renee Mauborgne
It teaches on how successful businesses focus on being different.
Will It Fly? By Thomas K. McKnigh
Helps elevate chances of success by knowing whether you have the traits needed and where the exits are.
The $100 Startup by Chris Guillebeau
It recommends people to do what they love and shows the possibility of one getting what they wish for.
The Barefoot Executive by Carrie Wilkerson
Helps one know how to tackle core issues, build on a plan and how to get a market.
The 4-Hour Workweek by Tim Ferriss
The author shows that one can get what they want if at all there is determination.
Lucky or Smart? By Bo Peabody
He became a millionaire at his 20s, and this book describes whether he was just lucky or smart and it's good for business.
The Lean Startup by Eric Ries
This book is a must read for one if they want to create an online software business.
All The King's Men by Robert Penn Warren
The Harder They Fall by Budd Schulberg
These books show that marketing can be a fiction and tells marketers that though they think in dealing with filth they should believe in becoming the things they touch.