Best Things to Do If You Are Failing the Class
You were one of the A students in high school and continued to impress your professors with your great intelligence in college, but something went wrong one day. Now you notice that you are close to failing a course. What to do if you simply cannot let this happen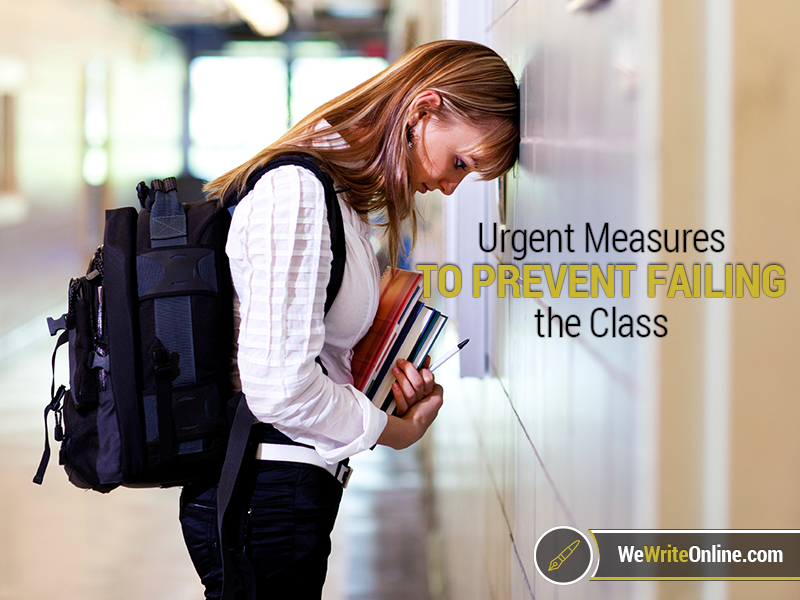 Best Study Tips to Prevent Yourself from Facing a Failing Grade
1. Arrange your schedule. In case you face challenges with a course at the beginning of the semester, find out the deadlines for changing your schedule. If after several classes, you feel that the course is too challenging, you may drop it with no repercussions.
2. Do not pick up several difficult classes at once. It may be alluring to challenge yourself and choose several demanding classes in one semester. This strategy is risky. You should review the situation realistically and find out your strengths, as well.
3. Use all possible resources. Let your professor, academic advisor and campus tutoring authorities know that you face challenges with a certain class and that you need some pieces of advice on how to improve your performance. Visit them during office hours and start getting help!
4. Consider withdrawing from the course. In case you withdraw from the class before getting a failing grade, your GPA will not be affected. Find out more about college's withdrawing policy and contact the person in charge to get assistance.
5. Consider changing your major. If the class you failed was important to your major, it is high time for you to think whether you had chosen a correct specialization.
6. Work on your mistakes, but do not blame yourself too much. It is important to find out the reason of failure and prevent yourself from repeating the same mistake. In addition, your emotional state is crucial, so forgive yourself and move on.
When you are close to getting a failing grade, it is the time to take actions! Follow this guide and never let your academic success be ruined by "F."